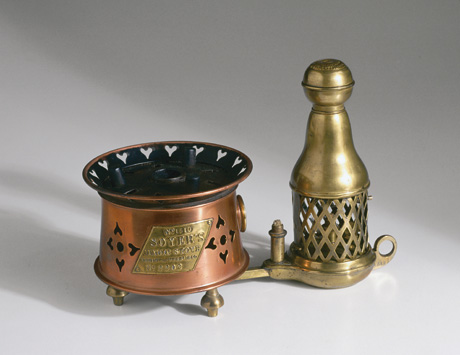 Every once in a while, I run into some obscure destination on the web that is appropriate for posting here. This is obviously one of those destinations.
Cabinet Magazine
has a cool article on the history of the camp stove, including this 1850 model
Soyer's Magic Stove
. Reportedly, the Marquis of Normanby, was an eccentric aristocrat who used the stove to cook a dinner atop a pyramid in Egypt over 160 years ago. Unfortunately, the account does not indicate the menu.